State of emergency on Mount Ayu-Dag: for the girl, the walk ended with an acquaintance with the rescuers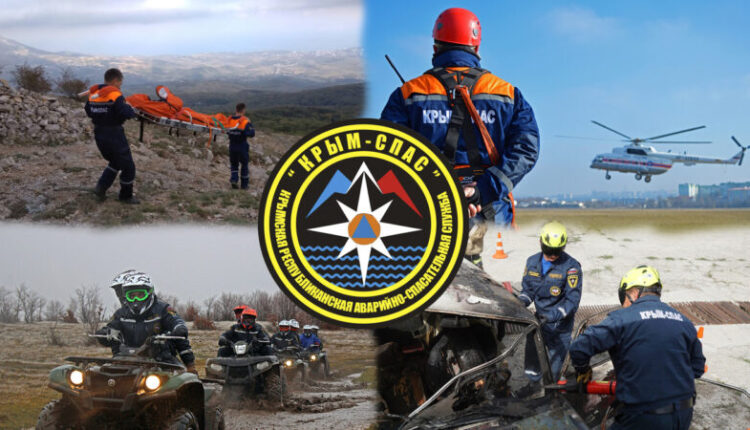 KrymPRESS reports:
The emergency on Ayu-Dag mountain happened on Saturday late in the evening. Rescuers received a message that the woman was injured, cannot move independently, needs the help of rescuers.
Having received GPS coordinates from the victim, the rescuers arrived at the scene. As it turned out, the girl 25 b. As a result of the fall, she rolled down a steep slope and is in severe pain. The evacuation work was carried out in the conditions of the approaching twilight along the difficult mountainous terrain. The girl was taken to the car of the arrived ambulance for further hospitalization , — said the press service of the Russian Emergencies Ministry in Crimea.
The Ministry of Emergency Situations of the Republic of Crimea draws the attention of citizens:
A special fire regime has been introduced in Crimea, it is only possible to visit the recreation sites specified in the Order of the Ministry of Ecology and Natural Resources of the Republic of Crimea dated 25.25.25 № 1030 «On limiting the stay of citizens in the forests, the entry of vehicles into them and the performance of certain types of work in the forests in order to ensure fire safety»:
When going to nature, be sure to take a map, compass, means of communication with you.
Tell your relatives and friends about your route! Register with your local search and rescue team. Determine the return date. Agree on the frequency of communication sessions.
Each member of the group should have matches in waterproof packaging, a lighter, a knife, a minimum set of products.
Do not let underage children go hiking unless accompanied by adults with experience in hiking!
Before setting out on a hike, make sure that you have studied the route well and are familiar with the trails along which your route will pass. Ask about the conditions of the area and the weather forecast.
When moving around, mark visible landmarks on the map that will help you find your way back. Try to stick to the path and stay on it.
In case of emergencies, you must call the rescue service at a single emergency call number — "112″.1030