The crew of a combat vehicle … of the Ministry of Defense of the Russian Federation about the courage and military skill of Soviet and Russian soldiers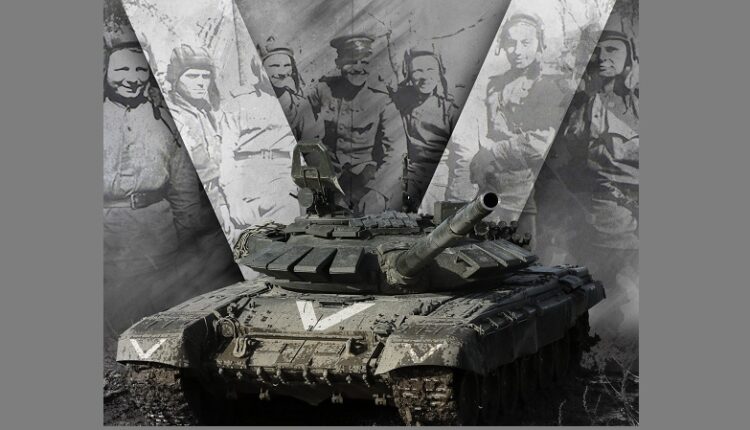 CrimeaPRESS reports:
The Ministry of Defense of the Russian Federation, raising the archives of the Great Patriotic War, finds amazing examples of military skill, courage, courage, the ability to fight and win. It is even more interesting that these examples are confirmed and continued in the 21st century — during a special operation in Ukraine. Another story with historical parallels — about tank heroes.
Fight on the march.
Escorting the Russian convoy during the night march, the tank crew of Major Yevgeny Krylov discovered a sabotage group of Ukrainian nationalists at a distance of up to two kilometers. After assessing the situation, the Russian officer decided to engage in battle, during which the tankers under his command destroyed a tank, two armored personnel carriers BTR-80, two pickup trucks with heavy machine guns, a firing point and to 20 nationalists.
In the 1944 year, in the battles for the cities of Mukachevo and Uzhgorod, courage, courage and professionalism were shown by the tank commander of the guard, Lieutenant Mikhail Andronenkov. During a fierce battle, he personally destroyed two guns, three machine guns, five vehicles with military supplies and up to Nazis from the armament of his combat vehicle. Guard Lieutenant Andronenkov captured up to enemy soldiers and officers.