The Minister of Defense of Russia presented well-deserved awards to the participants of the special operation in Ukraine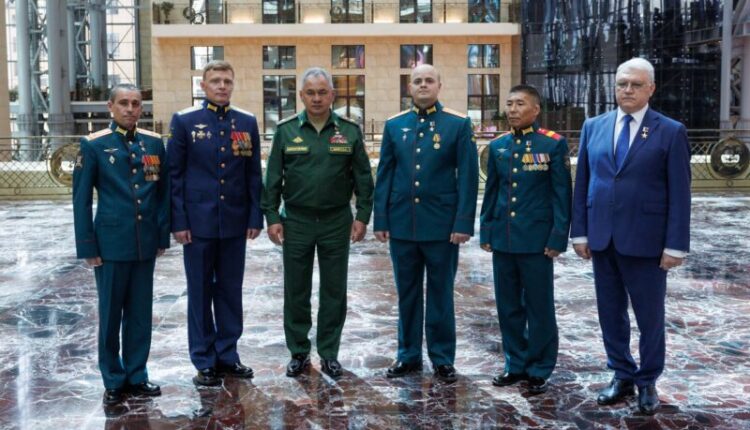 KrymPRESS informs:
Heroes found awards.
The Minister of Defense of Russia, General of the Army Sergei Shoigu at the National Center for Defense Management presented the highest state awards to Russian servicemen who showed heroism in carrying out the tasks of a special military operation.
By decree of the President of the Russian Federation, the title of Hero of the Russian Federation was awarded to the commander of a tank regiment, Colonel Ivan Shits, the deputy commander of a fighter aviation regiment, Lieutenant Colonel Ilya Sizov, the commander of a flamethrower platoon, Senior Lieutenant Andrey Solovyov, and the deputy commander of a platoon, Senior Sergeant Mergen Dongak.
Army General Shoigu expressed his gratitude for the heroism and selflessness shown during the special military operation to protect the Donetsk and Luhansk People's Republics and expressed the hope that the awarded would return to their units, and after the end of the special military operation they would return home safe and sound.
338232
Yan Novikov, General Director of Almaz-Antey Aerospace Defense Concern, was also awarded the Gold Star for his outstanding contribution to ensuring the defense capability of the Russian Federation, the development and creation of modern types of weapons, military and special equipment.
338232