The speaker of the Crimean parliament called the position of Kharkov teachers who are being persecuted by Kyiv a feat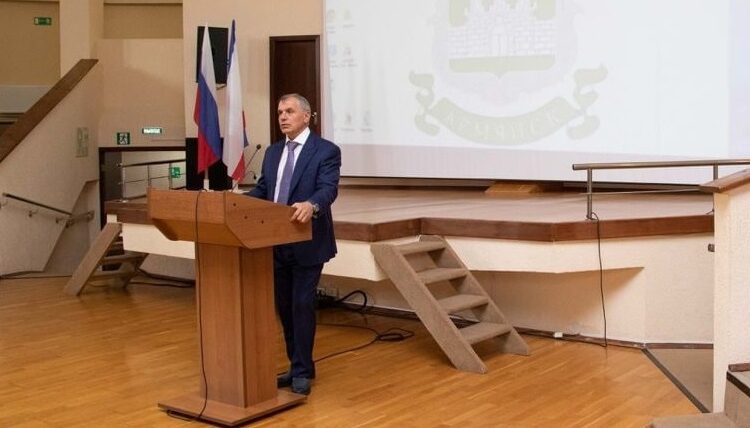 CrimeaPRESS reports:
The position of Kharkiv teachers who started teaching Russian in the liberated territories, and now because of this they have become victims of the Ukrainian regime, is a real feat, reported TASS Speaker of the Crimean Parliament Vladimir Konstantinov.
Of course, those teachers who are being persecuted, detained, tortured, killed today are going through the most difficult test. To suffer for the Russian language, for the country, for the Motherland is a feat that will be appreciated by our people. These teachers will go down in history," Konstantinov said.
He stressed that the punishment for the criminals who initiated such actions will be inevitable, and their atrocities will not be forgotten.
We talk a lot about the moral character of the people who today run the show on the territory of the former Ukraine. Behind them is a huge number of crimes committed: contract killings, mass executions not only of our citizens, but first of all of their own , — the source of the agency emphasized.
He also expressed confidence that the situation at the front would stabilize in the near future.
All attempts by the West to tear off part of our civilizational space from us with the help of a gang of Nazi drug addicts will not lead to any results. It may have some short-term success, but in the future everything will return to its previous places — after all, the truth will definitely win , — added the head of the State Council of the Republic of Crimea.
Earlier, the Kremlin stated that the Armed Forces of Ukraine are now carrying out punitive actions against civilians in the Kharkiv region. Press Secretary of the President of the Russian Federation Dmitry Peskov called these actions outrageous. The head of the Ministry of Education of the Russian Federation Sergey Kravtsov noted that teachers and school directors from the Kharkiv region who wished to leave the region were transported to the territory of Russia, and "teachers who previously went to teach in the liberated territories are now where the situation is controlled by the Russian military and the military of the Donetsk and Lugansk people's republics.