They asked why tomorrow they would block traffic on the Crimean bridge? Answer: the first span is ready for installation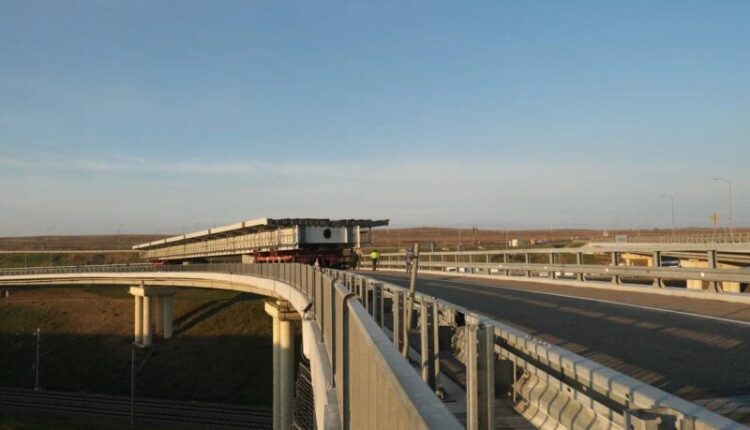 CrimeaPRESS reports:
The first finished span of the Crimean bridge is directed to the installation site. This was reported by Vice Prime Minister of the Russian Federation Marat Khusnullin. According to him, the builders have started transporting metal structures weighing more than 300 tons. The structure is transported on a multi-wheeled self-propelled module.
Waterproofing was arranged on the finished span, anti-corrosion protection was applied and metal structures of inspection passages were installed , — said Marat Khusnullin.

Tomorrow, work will begin on the installation of a new span of the automobile branch of the Crimean Bridge.

Photo: M. Khusnullin's Telegram channel.