To smash the enemy … even with captured weapons. Ministry of Defense of the Russian Federation — about history and real heroes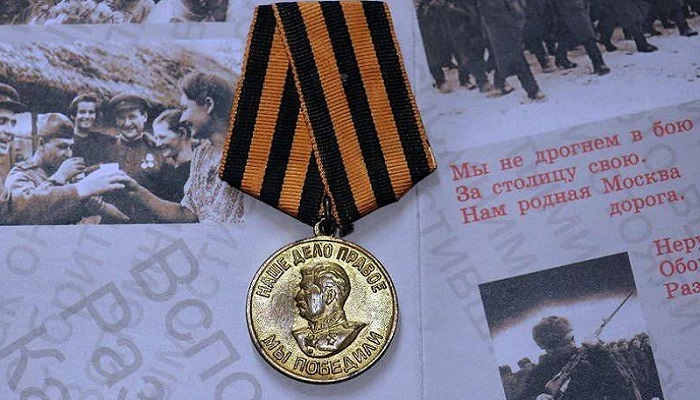 CrimeaPRESS reports:
The Ministry of Defense of the Russian Federation continues to draw interesting historical parallels between the events and fates of the heroes of the Great Patriotic War and the current special operation in Ukraine. The ability to beat the enemy and win, to smash the enemy with all types of weapons, even captured weapons, unites Soviet and Russian soldiers.
He ensured the success of the offensive with fire from captured weapons.
In the battle for a strategically important airfield, senior sergeant Alexander Shepelev discovered a camouflaged 152-mm howitzer of Ukrainian nationalists. Covertly approaching the position, he neutralized the gun crew with the help of the detachment, seized the gun and directed it at the enemy. As a result of aimed fire from a captured howitzer, Russian servicemen destroyed two mortars, a Ukrainian stronghold and more 15 nationalists, which ensured the success of the tactical airborne assault.
In the 1944 year, during the liberation of the city of Kaunas, the Red Army soldier Ilya Shishmakov advanced ahead of the battle formations of the company, which lay under enemy fire. Disguised in the grass, he secretly crawled up to the fascist firing position and fired point-blank at the machine-gun crew. Having seized a machine gun, the Soviet fighter turned it against the Nazis and destroyed from above 30 soldiers and officers. Having used up the ammunition of captured weapons, he, despite being wounded, continued to fire from his machine gun, thereby ensuring the success of the offensive of the Soviet unit.