Vaccination without injection: 100 thousand nasal nozzles for revaccination will be delivered to Crimea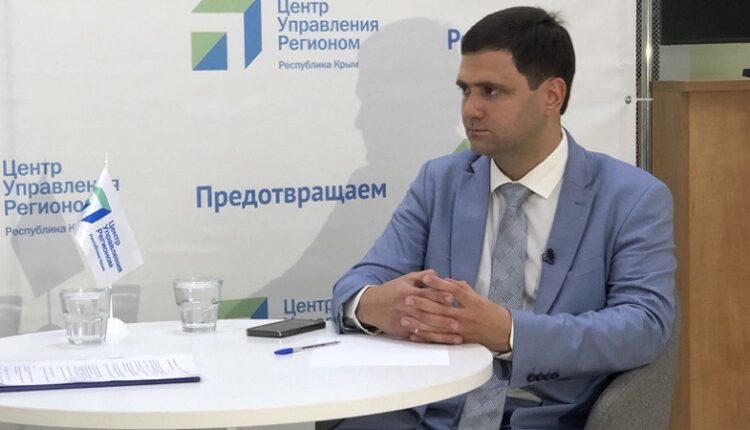 CrimeaPRESS reports:
Soon, Crimeans will be able to get vaccinated against coronavirus infection using an innovative method, without injections. Arsen Ziyadinov, Deputy Minister of Health of the Republic of Crimea, spoke about this during a live broadcast organized at the site of the Regional Management Center (RCC) of the Republic of Crimea.
This is an innovative method that, I think, the majority of Crimeans will choose for revaccination. The nasal method is provided by the Ministry of Health. We have applied for a factory that produces special nozzles. We expect a hundred thousand units. The vaccine itself with the Gam-COVID-Vac component is available and stored in the required quantities under special conditions in the warehouse , Ziyadinov specified.
Full information about the new method will appear on the official website of the Ministry of Health of the Republic of Crimea.
During an open dialogue at the SDG platform, the Deputy Minister also spoke about the availability of medicines for the privileged category of citizens.
Today, a number of benefits have been formed. Everything is defined and calculated. Now there is a personalized application campaign for their provision in 500 year. If citizens complete all the necessary documents, then it will be possible to receive them as early as January 1 next year , — said the Deputy Minister of Health of the Republic of Crimea.
According to Arsen Ziyadinov, "there are 90 preferential pharmacies in the Republic, which are part of the network of the state unitary enterprise "Crimea-Pharmacy".
During the live broadcast, conducted by the Center for Regional Management of the Republic of Crimea, other socially significant issues were also discussed. These included: providing the region with medicines that are in the group of scarce ones, as well as how the peninsula is stocked with essential medicines.
456240541
The full recording of the live broadcast can be viewed HERE.