Head of Crimea Sergey Aksyonov to his subordinates: "Sitting in the office you can't solve a single issue"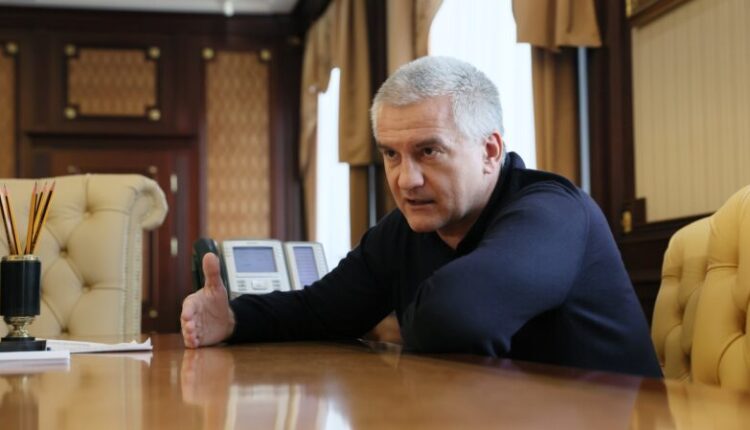 CrimeaPRESS reports:
From February 1 to February 7, interim results will be summed up on how the management of administrations organizes work to solve the set tasks and what tools it uses to achieve the goals. In particular, according to the Head of Crimea Sergey Aksyonov, the heads of administrations should solve the problems of street lighting in their municipalities, using all available infrastructure:
In the near future, the heads of administrations, together with the management of the RES and engineers, should assess the volume of the existing infrastructure and, if necessary, ensure the laying of new electrical networks.
Sergey Aksyonov also drew attention to the need to have a public transport schedule at the stopping pavilions of municipalities for the convenience of passengers and the obligatory observance of this schedule by carriers.
In addition, according to the Head of Crimea, in all municipalities it is necessary to complete the distribution and assign cleaning and sanitary cleaning zones to owners, users and tenants of land plots. This also applies to the adjoining territories of apartment buildings. In addition, all cleaning and landscaping businesses must be fully equipped with a sufficient number of employees and tools.
Sergey Aksyonov indicated that, based on the results of the interim results, an internal investigation could be carried out if the target indicators were not sufficiently achieved.
If the leadership of the administration of the municipality has never traveled anywhere, this may be the basis for dismissal. You can't solve any problem by sitting in an office. Order on the territory of the Republic of Crimea will be restored according to the designated positions , — said the Head of the Republic.
At the end of the meeting, Sergey Aksyonov reminded that the deadline for meeting the targets for all the specified criteria expires before April 1 of the year.
source: Department of Information and Press Services of the Head of the Republic of Crimea