Humanitarian aid collected in Simferopol for schools and kindergartens in Kherson and Zaporozhye regions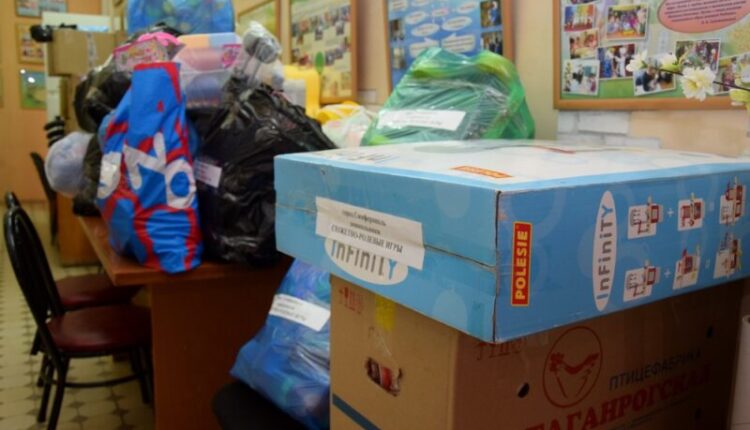 CrimeaPRESS reports:
On the eve of the start of the training educational organizations of Simferopol collected humanitarian aid for schools and kindergartens in Kherson and Zaporozhye regions. This was announced by the head of the department of preschool education of the education department of the administration of the Crimean capital Tatiana Kurova.
According to her, everything necessary for the beginning of the school year has been collected: didactic games, scientific, methodological and fiction literature, sports equipment, stationery and much more.
Today, all this will be delivered to the humanitarian aid collection point and, in the near future, will be sent to school and preschool institutions in the Zaporozhye and Kherson regions. Educational institutions have prepared many different educational products. Collected order 000 0 units of methodological literature. Will be provided more than schools. It should be noted that all products are new, certified, — said Tatyana Kurova.
Recall that you can provide humanitarian assistance daily from 9: 00 before 08: 10 at addresses in Simferopol:
Subhi Street, 4, administration of the Central Market (+79787131555);
Kyiv Street, 31, administration of the Kuibyshev market (+342388);
Zalesskaya Street, , Administration of the Zalessky Market (+342388);
Aksakov Street, 7, (+7 978 534 10).
79788794249Photo: Administration of Simferopol.