On Sunday, KRYM-SPAS was looking for tourists in the area of ​​the Ghost Valley and rescued them from the Kizil-Kaya ridge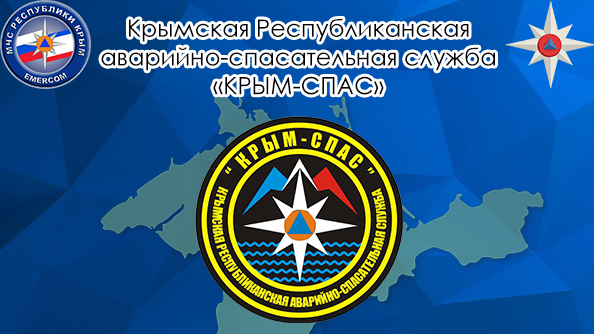 CrimeaPRESS reports:
On Sunday afternoon, three hikers, including one underage, while walking in the area of ​​the Valley of Ghosts, came to an impenetrable rocky area. They could not continue on their own and requested the help of rescuers.
Employees of the Alushta emergency rescue squad of the GKU RK «CRIMEA-SPAS» and representatives of the KRO «ROSSOYUZSPAS», interrupting patrols, moved to the search area. As a result, tourists were found on a steep rocky area in the «Stone Chaos» area on the western slopes of Mount South Demerdzhi. Rescuers with the help of climbing equipment evacuated the victims to a safe place. The tourists did not need medical attention. Also, a preventive conversation was held with them on the rules of safe behavior in a mountainous-flattering area , the details of the incident were announced in the press service of KRYM-SPAS.
Also on Sunday, the rescuers of the Yalta rescue team of the GKU RK «KRYM-SPAS» evacuated two tourists to a safe place near the Kizil-Kaya ridge.
The Ministry of Emergency Situations of the Republic of Crimea reminds, when going to a mountainous forest area, remember:
a special fire regime has been introduced in Crimea, only visiting places of rest is possible ,

specified in the order of the Ministry of Natural Resources of Crimea dated 30.05.478 No. 478 «On limiting the stay of citizens in forests, vehicles entering them and carrying out certain types of work in the forests in order to ensure fire safety «478

before starting to move, you should carefully assess the possible dangers, taking into account weather conditions and the likelihood of obstacles; 478
you should not make crossings in poor visibility ( fog) or dark time of the day;
among the things that you need to take with you, without fail, there must be: warm clothes, additional sources power supply for mobile phone, flashlight. It is also advisable to have a GPS navigator with you.
first of all, take seriously the choice of comfortable clothes and shoes; you should choose the safest route for movement, even if it is longer;
In case of emergencies, you must call the rescue service at a single emergency call number — "".